June 30, 2011
Posted by:

admin

Categories:

Blog, Uncategorized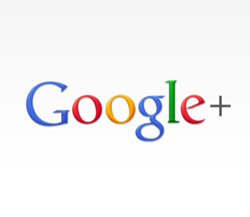 Started as a search engine, Google gave many surprises to the users time to time by continuous innovations in the internet world. Google is always up expanding its offerings and that's how it reached from internet to mobile computing through today's most favorite mobile OS Android. Although they were not successful in their attempts every time and social networking is still an area where so far they've largely failed. They have been working on this extensively but their earlier efforts in social network Google Buzz and Wave vanished like nothing from the market but now they are back again with Google+ Project which one would think is their last real chance to make an impact.
What is Google+ project? Many users are still unaware of it because this project is currently in the testing phase by limited number of users who are connected through email invites just like initial phase of Facebook but Google has welcomed everyone to come and know what they are building for its users as it has publicized the Google+ domain which can be accessed to know and get a feel of the upcoming giant. What many are wondering after this release news is whether Google+ will be able to beat the Facebook?
Serious tech followers were aware of the this project as there were some timely info leaks about what Google is working on and that started curiosity among the users when Google modified its front page top bar in black which is hard to miss on a plain white layout, causing excitement in its user to make out what's new with their Google accounts. It was the first feeler from the internet giant about its upcoming project giving Google+ the same black navigation bar with few new unique features for socializing such as Circles, Hangout, Sparks and Huddle which have created interest and anticipation for the social networkers who are waiting to get on the network.
So far, people who are lucky to join Google+ have shared their reviews and feedbacks on other social networks and blogs by posting screenshots and video demos of the Google's new project with layout, design and features among the most liked features. Interesting news which reveals the secret of excellent design of Google+ is it is made by the original Macintosh designer Andy Hertzfeld. Experts report that such bright animations, drag and drop enchantments and quirky interface touches give the feel of Apple's layout and that's only because of the legendary software artist Andy Hertzfeld .
Google aim for the success of their new project and want this to be tested from all angles as soon as possible. Google+ is not just on your pc's browser but you can access it through your mobile browser on an Android (1.5+) or Apple (iOS 4+) and is available for app lovers for download from Android Market for (Android 2.1+)and keeping the Apple users in mind Google will be launching the Native app for iPhone (iOS 4+) soon.