August 4, 2009
Posted by:

admin

Categories:

Blog, Search Engines
The New York Times reports:
The computer maker Apple announced on Monday that Eric E. Schmidt, chief executive of Google, was stepping down from its board because of "potential conflicts of interest" as Google makes a play into the market for computer operating systems.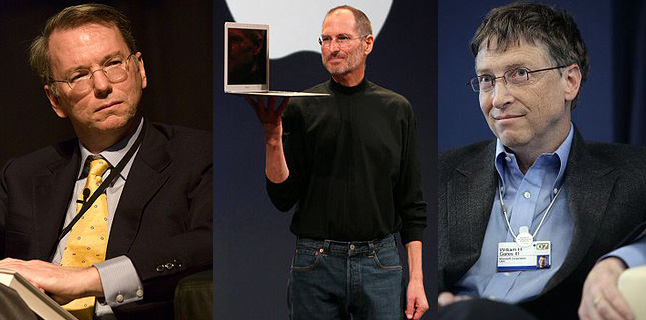 Mr. Schmidt's resignation comes as the search giant begins to compete more directly with its longtime ally Apple, maker of the iPhone and iPod. It also follows months of investigations by federal regulators into whether Apple and Google had violated antitrust laws by sharing two directors. Genentech chairman Arthur D. Levinson remains on the board of both companies.
Mr. Schmidt had been on Apple's board since August 2006, and Apple praised Mr. Schmidt for his work. But the company's chief executive, Steven P. Jobs, said in a statement that Mr. Schmidt's position would have been "significantly diminished" because he would have been forced to excuse himself from more of the meetings as Google and Apple began to compete head to head.
Last month, Google said it was developing an operating system for personal computers based on its Chrome browser, a move that effectively started a foray into Apple's core business, and it would also compete against Microsoft's Windows operating system.
Coming to the inference – What exactly is the dominion wherein 'Google and Apple' intend to go 'head to head'? Is it Chrome vs Windows vs Mac OSX, or is there something else within the Apple pipeline that feels 'threatened' by Google's recent announcement? How does this development influence the future of OS production. Most importantly, where do you see the market share tilting, once all three companies go head to head within the OS business? Does this resignation bode well for Microsoft, or is it a prelude to a greater threat from its decades old rival – Apple, which now successfully controls more than 10% of the market share within this industry. Not to forget – will we see Schmidt/Google going 'all in' with Chrome as a result of this development?
Comments appreciated, with rationale.
Reference Links: http://www.nytimes.com/2009/08/04/technology/companies/04apple.html?src=linkedin
Z