January 14, 2010
Posted by:

admin

Categories:

Blog, Career Growth, Corporate Culture, Human Resource Management, Requirement Analysis
These days, competition in the job market has increased tremendously than ever before. Therefore it is becoming very hard for both males and females to find a reasonable job for oneself as they are in a healthy competition with each other, possibly in every field of life and at all levels.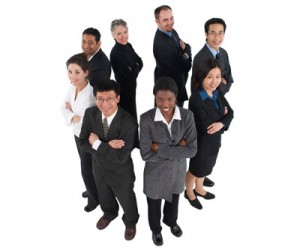 According to an estimate, the ratio of female representation to male at workplaces is 1/3 (approx) which suggests that there are more male employees then females working at different places. One of the reasons of this ratio is that female employees' have dual responsibilities consequently those who can proficiently manage both family and careers opt for work. Furthermore, it is also considered that there are certain jobs which a male employee can do better than a female. Similarly, in some jobs females are given preference over males. However, the thought is to opt for a career which is the best match of one's personality and aptitude.
Would like to know, what according to you should be the ideal female/male ratio at a workplace? Or should we merely consider competencies before hiring/promoting anybody regardless of prevailing gender proportion.