October 29, 2013
Posted by:

admin

Category:

Blog
We're always connected. From entertainment as well as information, we've got connectivity everywhere. The mobile access to the world is ever increasing and we love it. But there's one place where we're still at a relative disconnect – in our cars, driving.
Despite all the hurdles, the auto and mobile industry have both realized that the time is now to bridge the gap in our always-on connectivity. We've had our supercars, now we're heading into the era of the smartvehicle (sorry, smartcar is already taken).
Why Now?
The rapid explosion of technology has brought a revolution in businesses in every aspect. The mobile technology world is ever changing and the demand for drivers to stay connected is increasing by the mile.
"App culture" is part of everyday life as consumer demand is peaking.  Johnson Controls' recent research shows that 84% of vehicle owners questioned would like their car's features controlled through a touch-screen infotainment system and 67% would like to download apps directly to their vehicle. The Connected Car Report 2013, commissioned by Telefonica and put together by Machina Research, predicts a connected car market will be worth $422 billion by 2022, an upgrade of $22 billion from 2012. It also says that nearly every car will have built-in connectivity in 2020.
The world of automobiles is ready for a change. Software development for cars is supported by several trends. Innovation of new platforms and reference points are being provided by chipset and automotive parts suppliers such as Intel and nVidia. Partnerships like GM – AT&T and Daimler – Deutche Telekom have formed over the past few years.
All this is being complimented by developers ready to pounce on this new market. Telecom providers also see expansion possibilities as work and home markets reach saturation.
For this all to be beneficial in a sustainable way, the auto industry will have to take the driver's seat in establishing a framework on how these new technologies will be integrated in everyday vehicles, with safety as the top priority.
Has to be Safe
There's desire of a totally connected vehicle. A car complete with apps and communications options. Although the concept is very raw, what is holding back innovation? Both regulators and activists have key concerns when it comes to drivers being distracted. Safe cars are also a focus of car companies. But this hasn't kept back satellite navigation, music systems and other basic infotainment from infiltrating our cars.
Regardless of laws, regulations, the threat to basic safety, we still have the urge to reach for our phones while being behind the wheel. This just points out that our compulsion to communicate is not being catered for. This desire to be connected, even sitting on the driver's seat, won't stop growing. Eventually manufacturers will have to innovate and produce for this urge, especially as safety fears pile up. The pull to reach for the phone at every beep is too much. The auto industry will have to devise a way which fulfills our hunger to be connected as well as keeping us safe behind the wheel.
Systems that are aware of the context of incoming information will be a key in this pursuit of car connectivity. This can be done through and app on the dashboard, connected mobile devices and other feature that are presently available, for example windscreen displays. The point of it is to be smart, to be aware of what's important. It'll have to differentiate between an important text message from a loved one to a tweet from an unknown follower. Context can be obtained from a range of sources. The way we're behaving, our preferences, current driving conditions and sensors that detect nearby places an all help in assessing the priority of incoming information.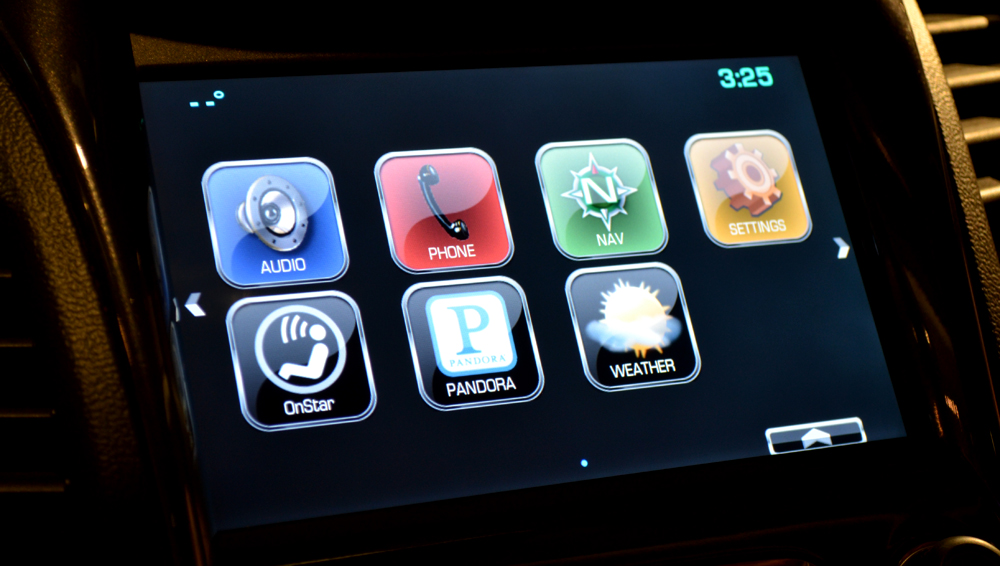 Many other possibilities can also be developed for the purpose leading to a Car2Car infrastructure where cars communicate with each other about road, weather and traffic conditions and keep the driver informed.
Such a car will also be able to self diagnose any problems before they arise. For example, they may alert the driver about tyre pressures running low and reroute the navigation system to the nearest service station.
Instead of drivers finding apps and customizing what they need, such systems will determine what's most important and when. Integrating these new technologies into the modern vehicle will also be key.
Ephlux has worked on a mobile app, with our clients Stray Boots, that let's tourists in New York City as well as New Yorkers themselves play a guided tour scavenger hunt game to increase their tourist experience. Such an app can be integrated with a connected vehicle to provide guided tours of a city without the need for tour guides or chauffeurs. This will reduce manpower and training costs for travel businesses and deliver a better customer experience as they directly interact with the car they're travelling in as opposed to a driver who either has a language barrier or not the proper training to guide tourists. The smartvehicle can give an authentic tourist experience with integrated maps and pictures of POIs.
A smartvehicle can also be used in the transport industry for providing a better journey to passengers via connected apps. This will make intercity as well as intracity travel less cumbersome. Happy passengers will lead to more passengers for transporters.
We at Ephlux are expert integrators for mobile and social. We're eager to work on innovative solutions for any such system that will convert the everyday cars into social communication devices. So here's to the smartvehicle!