May 25, 2015
Posted by:

admin

Category:

Blog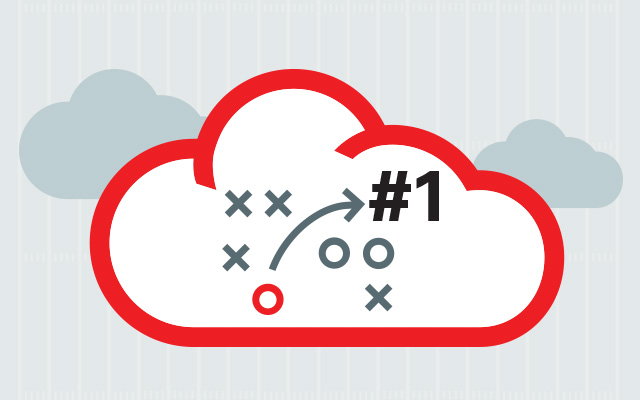 The retail sector is at the top of the ladder of Customer Experience, but is that really good news? Because we've always heard that the only way after the top is going down. I'd say – let's stop believing the old-school, and instead of going down with those words, let's add another rung to our ladder, and step up!
Peeping into the FMCG world of Retail, you'll almost always find this sector on the roll with new product launches, new schemes, new brands, new brand extensions, and new marketing activities. In everything new, why don't we read new customers? And what about retaining the old ones – as simply dusting to 'new' doesn't guarantee survival. Individual companies in FMCG will succeed if they work smartly and think innovative for every experience.
As easy as it sounds to simply think innovative, it's not because the new class of customers is the millennial generation – customers who have been raised online and have opened their eyes to the smartphones and tablet screens! Seriously, they've had selfies from Day 1 into Hello World! These customers are not, I repeat: are not, easy to please because they deter obsolete processes that interfere with their shopping pleasure. These people have zero tolerance for lines – anything that means waiting translates into a u-turn for them.
Maybe you've got great products, but if your customers can't find them quickly – those products are going to sit there – looking great of course – at your store. The rapid adoption of social and digital media allows consumers to research and compare products online before buying, and so helps them make smarter, better informed purchases. This transparent marketplace journey. Creating seamless cross channel experiences that integrate online, in-store and customer service is what distinguishes successful retailers today.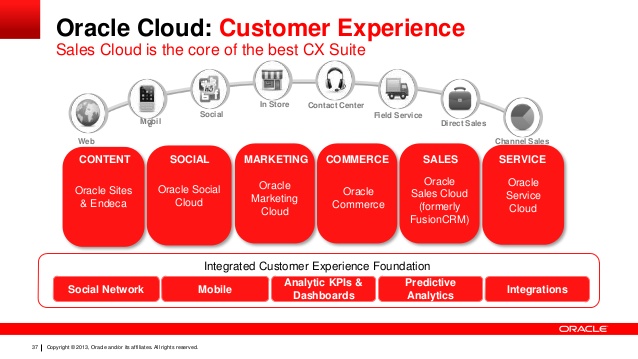 Tailored for the modern sales force, the Oracle Sales Cloud makes end-user adoption a charm – so that when you've got smartly armed sales reps, your customers will be pinned down good. Productivity is key – and it's very much possible to achieve because: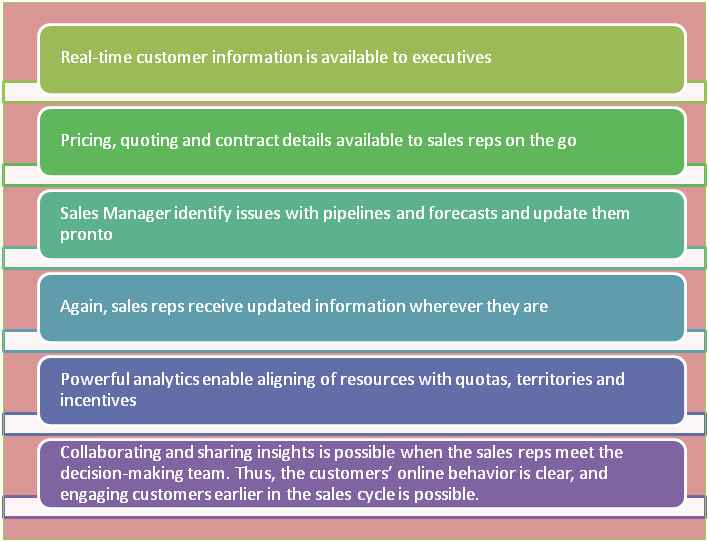 It's all of the above, working synchronously and in real-time that will captivate customers because that's exactly what they want in an experience – speedy and accurate deals, and especially when they know they're getting exactly what they wanted!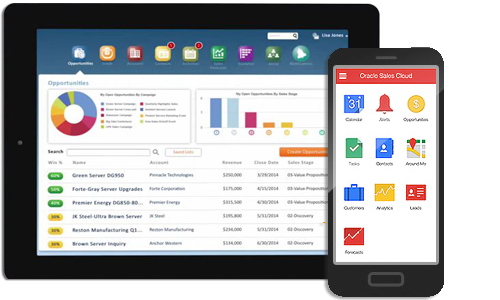 You have to create the right experience for the right moment in the customer buying cycle. Understanding that customer experience encompasses what happens face-to-face, on a store kiosk, online or in a mobile app, the branding across all these platforms has to be consistent, and equally captivating. The approach that the FMCG take up should be fast, accessible, mobile, collaborative and insight-driven.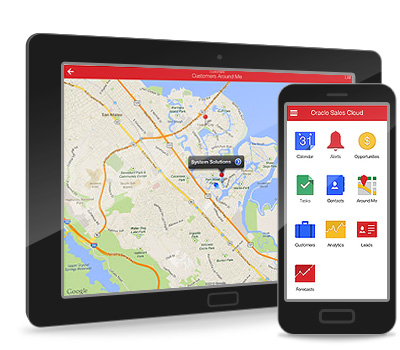 It's not only important to improve your handshake and gestures when your customer meets you – it's important to work on your knocking style as well. How you reach out to them has changed where you're super-close to your customer with one-on-one essential data and analytical models at play. These changes all make for a very exciting time in the FMCG/CPG industry and the ideal time to get involved. With strong cash flows, higher return on capital employed and steady growth already clear to see, the prospects for the future look good – but only if you're stepping up your game each time!
The Oracle Sales Cloud is a one stop solution to all challenges that the FMCG face in keeping up with the demands of the customers, along with the rolling of their products successfully! And because it's backed with the cloud, the modern sales strategies will be agile, empowering the organization to grow more- guaranteed. Now, the future looks good!
Would you like to bounce off ideas on your retail customer experience? Please feel free to reach out and we'll be happy to do that:
---
[contact-form-7 404 "Not Found"]
---
---
About Ephlux
Ephlux is an agile consulting and technology services company that provides application, integration and marketing services that enhance customer experience.
Our play is to work with CX, marketing and IT teams to help them orchestrate customer-centric processes around people, services, channels and devices both on-prem and on the enterprise cloud and build touch-points including mobile, web, kiosk and social apps across the customer journey.
Along with mobile, web and social apps, we provide Oracle CX Cloud apps (Oracle Sales Cloud, Oracle Marketing Cloud, Oracle Service Cloud), Oracle PaaS (ADF, MAF, SOA), Adobe Marketing Cloud (Adobe CQ5 | Experience Manager), E-Business Suite, JD Edwards Business Services, JBoss ESB, WSO2 and enterprise integration services.
We are Oracle gold partner specialized on Oracle CX Cloud app suite and are also partners with Adobe for their Adobe CQ5 (Experience Manager) / Marketing Cloud.
We have been working in the US, UK and KSA markets with clients including Disney, IKEA, PHILIPS, Johnson & Johnson, Gibson Guitars along with some very disruptive start-ups.
---