August 6, 2014
Posted by:

admin

Category:

Success Stories
Ephlux designed a micro-finance platform that made lending, donating, collecting and reusing donations smart. Enabling support to entrepreneurs worldwide, Kubaru was a micro-finance solution like no other!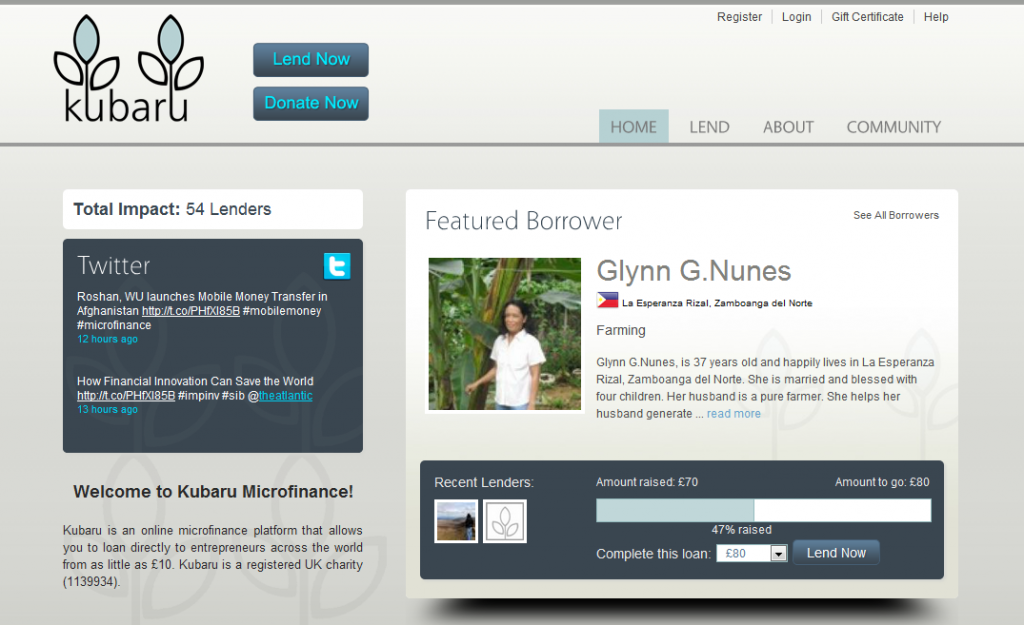 Kubaru – Japanese for "to distribute and deliver", meant to do just the same: enable lenders to distribute money to the less fortunate and deliver a positive change to someone's life. Kubaru is an online social micro-finance platform that allows a convenient peer-to-peer lending to a borrower, who is essentially an entrepreneur. With as little as £10, lenders can enable a better future for anyone around the world. Kubaru is a registered UK charity (1139934) and is supported by their field partners who distribute micro-finance services on the ground.
Challenge
Ephlux needed to build this micro-finance platform, with the required secure and seamless integration with the third parties. Ephlux was responsible for developing the design and architecture of the website from zero point. To test and deploy a global micro-finance system was a colossal task, which Ephlux took on with great composure and aptness.
Ephlux was to provide necessary maintenance and on-going support for the platform as well.
Solution
The Kubaru site was designed to offer a fully transparent, automated and user-friendly micro-lending procedure that allows the user to fund entrepreneurs around the world. The repayment of the loan can be tracked on the site and when the full amount is repaid, a re-loan option is available and one can start the cycle again!
Outcome
Kubaru's mission is to support entrepreneurs in the world's most marginalized communities and to engage lenders in the concept of micro-finance.
Ephlux wishes Kubaru and its founders all the best in their mission to bridge the gap between haves and have-nots through this amazing platform.