December 4, 2013
Posted by:

admin

Categories:

Blog, Enterprise Agility, Enterprise Services, Enterprise Software
In my previous article, I talked a bit about the values, capabilities and features that an e-commerce solution should entail. Considering the importance of e-commerce websites nowadays, I feel that an in-depth look at the factors that lead to a successful e-commerce solution is nothing less than necessary. With the growing popularity of online shopping, web sales have a major impact on the overall success of the business. Easier said than done, creation and management of an online business is a rewarding, yet an overall challenging endeavor.
Elaborating the 'S' for success in solution
Storage Space:
Considering how much you'll sell – if you anticipate heavy traffic, an e-commerce solution that offers lots of online storage space, inventory space, and bandwidth is ideal.
Safety Protocols:
SSL technology makes it possible to send online payments securely and is a must-have on all e-commerce sites. It is mandatory to choose a program that offers fraud protection and Secure Socket Layer (SSL) encryption. This is for the protection of you and your customers.
Site Design:
If nothing else, one thing that will attract customers or users to the website is a user-friendly interface. The cosmetics of the site are very important – professionally-designed templates that are both pleasing to the eye and can improve a customer's overall shopping experience.
The functions of each tool should be clear and it should be easy to select your desired options. Well-designed menus, filters, and sorting options will minimize the amount of time it takes to find a product and purchase it, and all this translates to a happy customer or visitor.
An extensive FAQ and customer support team can make a world of difference. Just like in a physical store, a cluttered and disorganized display will leave customers frustrated and empty-handed, whereas a streamlined and enjoyable buying process will encourage purchasing.
Supplementary Options
Providing enough payment and shipping options for your customers are a value-adding option. For success factors, website owners should also look at tools such as the ability to create discounts, loyalty programs, or gift-wrap options.
ROI: En-route to a better marketing plan
The challenge for every company is to ensure that the cost of acquiring prospects and new customers can be optimized in a systematic, transparent and financially viable manner for each of the deployed tools. This makes the online marketing activity a key success factor. Smart e-commerce solution can be configured to analyze return on investment (ROI) from advertising campaigns on different Websites. How is that done? Combining visitor and customer analysis provides comprehensive e-commerce web analytics i.e. marketing statistics, so that the return on investment, or ROI, of every marketing campaign can be precisely measured and traffic from various sources, correlated with sales results.
To understand the ROI analysis, the value of targeting needs to be recognized. Targeting delivers increased value to the e-commerce website solution. Conducting an RFM Analysis ( Recency, Frequency, Monetary (and spend) Analysis can give a clear picture of where the website is headed in terms of returns. Other ways that may be used to measure the ROI are if the website searches are consistently relevant and receive lower complaints.



Marketing ideas may include the following:
Exclusive preview of new products
Access to limited inventory
Special discounts and offers
Free gifts/coupons to best customers
For the churning clients, marketing ideas may include the following:
Win back campaigns
Appealing discounts to re-engage
Reviews / surveys with incentives
Personal connections for the 'valued' customer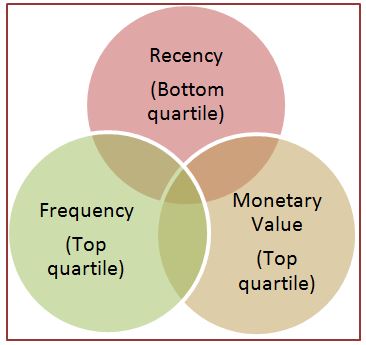 By staying on top of the web analytics, website owners can analyze their position closely and adjust their website content or marketing tools accordingly. If your site isn't giving you the sales figures you projected, it needs some tweaking to it. Rather than assuming that e-commerce has been a waste of time and money, keep your site in shape and you'll be overwhelmed by the results. The Web is constantly changing and your website is the most important investment in your company's future.
We, at Ephlux, have been providing awesome website designing, and consultancy to yield various companies a better ROI. Do you have an online store or are planning to make this shift to the 'online' world but need some ideas? Talk to us – share with us your thoughts and plans as we're here to hear you out!