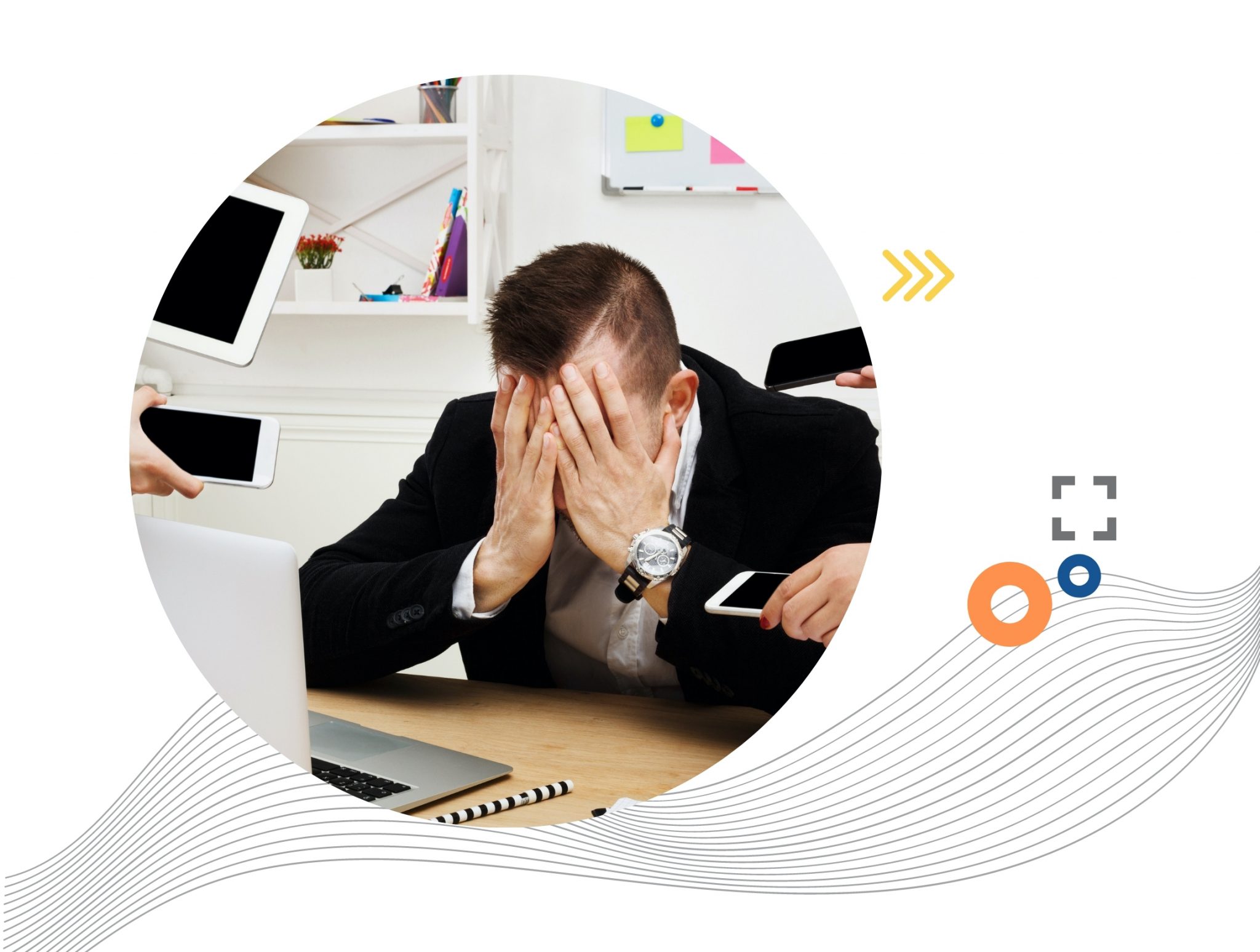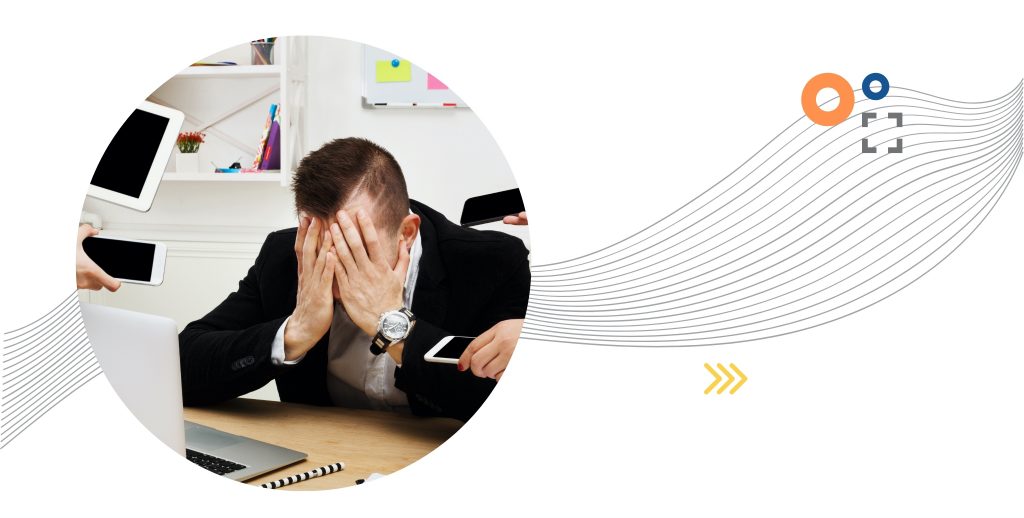 A day in life for Brian – a Business Analyst of a global firm
Meet

Brian

– a Business Analyst from Chicago in the IT department of a global Fortune 500 manufacturing company. Brian supports the Order to Cash functions using JD Edwards and other systems both regionally and globally. Brian is passionate about his job and ready to go extra miles to create value for the company, but he's extremely frustrated and here's why!

Here's how a typical day for Brian looks like:

Brian starts his day checking emails and Slack channels with business needs pouring in from sales, operations and delivery orgs across the globe.

 
Brian (Paula here, Sales Director from New York office) – how about we have this quick form that we can get our sales reps. fill while they're at the customer site. (see the file attached)
Hey Brian (James from Houston) , can we add e-Signature to our Sales Order entry app – Mark (Regional VP, Sales) thinks it's a great idea but some of the Sales Managers don't agree (can we soft-launch something to test who's right?) Oh and btws one of our key customers requested to have the pictures taken by our delivery teams when they leave the delivery cartons at their warehouse – possible?
Anthony (from UK) and his team in Europe are having issues with adding product inventory line items on the Sales Orders (process is inefficient – they end up typing wrong SKUs – get wrong inventory availability info) and this ends up in mis-commitments on the delivery dates and lots of post-sales customer service headache – Andy (Anthony's counterpart on delivery side) feels having a bar-code scanner on the mobile app would solve all of this and more. Your thoughts? Can you spec this and put in the queue for development? ETA? Budget? Do you think it's a good idea?
Hey Brian this is Jose from Brazil – as you know, part of our Sales Order sits in Salesforce and the other half gets hand-entered in JDE and we sometimes need a consolidated view when taking customer's sign-off?

Can you start a project where we can show our JDE SO data along with Salesforce and yes – there's another custom app we use, which has some valuable info too – will be great to show all the JDE, Salesforce and custom apps data to the customer on a single tablet screen to help them make a quicker decision and e-Sign. What would it take? Hope not months? 

Brian, Mike from Singapore – we are having a long cash cycle in our region, coz we are unable to get the data and delivery notes signed back and entered in the system quicker than 2 weeks. Could we hand our delivery teams apps to report and automatically integrate in our ERP? Is this a big ask? 
Now, put yourself in Brian's place and ask yourself these questions:
Which ones would you work on?

How would you prioritize them?

What would you need to do on each of these?
Brian gets started…
Our friend Brian reviews the requests, and decides to pick one for deeper investigation. He thinks about how the new process could work, puts together a few questions for the person who requested it, and in the meantime he starts putting together a functional spec. 

While he is at it, his boss calls to provide status updates and he updates him about the new spec he's writing (his boss has some other priorities for him too but they can discuss once that spec is done) Brian sends over the draft functional spec to both the business owner and the Dev lead to review and get back with questions.
Scope changes significantly…
Next day, the responses he received from the business owner on that functional spec, have changed the scope to an extent where he'll need to write a new spec pretty much from scratch which he starts working on now. But now he has 15 more messages from the other people around the globe who're awaiting to hear back Brian's thoughts on their requests. 
Dev Lead responds… 

When he's done around the evening completing the next draft of the functional spec to be validated by business – he hears back from the Dev Lead asking questions about the "now outdated" functional spec that Brian shared with him yesterday, but didn't get a chance to update him. And that he's now working on a new one and has sent business to validate.
The Dev Lead doesn't appreciate it, but says he'll wait for the new specs to be validated by the business, but for now he has other projects that are taking priority (essentially putting this project on a back-burner which could essentially mean a few months of delays). By the time the specs are validated by the business – the dev team has taken up 10 other projects that they're now booked with for the next 10 months. 
After finishing his day, here's what Brian is thinking: 
Tomorrow, should I move to the new business requirement? repeat the same back n forth cycle over n over again! 

Am I really adding value? 

Will I ever get out of this never-ending, unproductive "functional specing" cycle which rarely ends up in actual functional apps that can help the business create value? I'm stuck in this non-productive back-n-forth of capturing the needs and creating documents over documents that almost always end up nowhere.  

So many people in the company need my help – they have so many great ideas that I can help with to create so much value for the business. I want to 

bring these amazing ideas to life, and help my peers do their best jobs.
Can I somehow get the power of converting these great ideas into apps myself? 
I know for most part what the business requires – only if I had a way of converting that into apps that I can put in the business users hands to start testing and provide specific feedback to swiftly

move them to production, instead of being a postman between the business and app dev teams.
Learn how Swift can make your life easier
Get Started
 with
Swift
Sign up for Swift Start and get a fully functional Swift instance, pre-integrated with a JD Edwards demo instance. You can explore the pre-built apps available on Swift App Store, customize them or create your own from scratch and share them with your peers.
Join Swift

Online Training

Join us for the Online Training and learn to design, build, deploy and launch mobile and web apps in a matter of minutes, and how they are automatically integrated with JDE applications, orchestrations and databases without the need to write a single line of code.
Get

Swift

Certification

Swift Certified Consultants are responsible for designing, developing, launching, extending and managing Swift applications. Join some of the most innovative and reputed JDE professionals in the industry by getting your Swift functional or admin certifications.