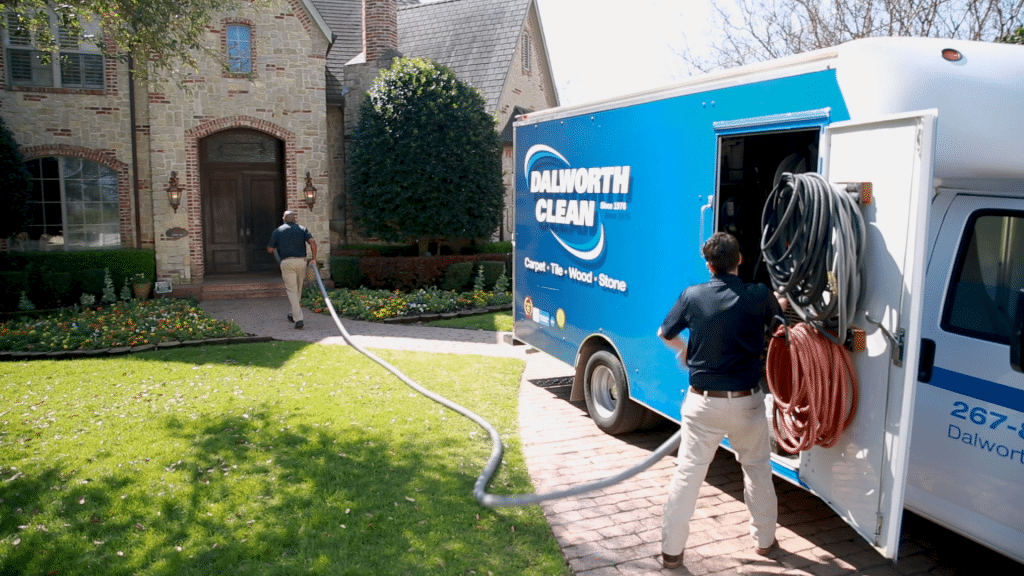 Ephlux implemented Oracle Service Cloud, Oracle Field Service Cloud and Online Ordering system with seamless integrations for Dalworth – a household brand for 40 years in the Dallas/Fortworth area.
As part of the Dalworth Group, Dalworth, and Dalworth Clean has 40 years of experience in providing quality steam carpet cleaning to the North Texas Area. Our constantly expanding services include cleaning for all flooring surfaces, including hardwood, tile, marble, stone, and concrete. They clean air ducts, upholstery, fine rugs, and provide allergen removal services for your home and office as well as cleaning and polishing your natural stone countertops. They also provide fire and water damage restoration services. Over two generations have garnered numerous awards for quality and service, making the Dalworth Group one of the most trusted and recognized cleaning service and restoration companies in North Texas.
Problem
Dalworth Clean operates as a cleaning services company in North Texas. The Company provides carpet, tile, upholstery, rug, hardwood floors, and marble polishing services to more than 100,000 customers through their field resources. However, information silos, communication breakdowns, lost paperwork, and solutions that don't work offline can all hinder their ability to effectively manage their workforce.
Dalworth Clean needed a connected service center, automated scheduling and elimination of manual data entry into its back-end system. It also needed to empower field service technicians to modify work orders, create quotes and enable them with accurate, real-time information, regardless of their network connectivity.
They needed a solution with seamless integration where customer service representatives, technicians and field managers have the similar type of data visibility. Customer service representatives should be able to create, reschedule, and cancel the order and should be able to maintain customer profiling through survey and customer profiling form. On the other hand, customers should be able to see the price, select a service and book order from an online system by selecting an available date and time slots.
Dalworth proudly maintained a sophisticated partner portal with a transparent commission tracking scheme for its resellers. The new platform, although leveraging the new data sources must maintain at least the same level of quality if not more.
In addition to the aforementioned necessities, Dalworth wanted to retire the existing, decades-old, FoxPro based customer master platform in favor of the new solution. That meant setting up an AR/AP solution outside of their QuickBooks and on top of Oracle Service Cloud-based solution. The migration of legacy data was another key aspect under the consideration of Dalworth's management while choosing the partners.
Solution
Ephlux worked closely with Dalworth's customer service teams and field service operations in order to discover their challenges. After detailed evaluation, an architecture was designed to optimize their existing processes.
Ephlux implemented Oracle Service, Field Service Cloud, developed an online system, customer service representatives interface, partner portal, pricing engine, financials and integration layer. All the custom solutions were developed and integrated using Microsoft ASP.Net.
Oracle Service Cloud provides the customer representatives the ability for order booking with an embedded pricing engine and customers can book jobs from an online system. All booked jobs are immediately assigned to the tech based on location, workskills, availability and other parameters. Technicians have mobile applications to receive activity and can modify, upsell, create quotes and collect payments.
Ephlux provided customized .Net based CTI add-in to connect with their legacy CISCO based call center solution to ensure its distributed remote call center agents to connect with the centralized call center solution.
Ephlux leveraged the customer portal feature of Oracle Service Cloud to be used as the partner portal for Dalworth's sales partners and 3rd party technicians to provide a transparent commissions scheme in place of their legacy partner portal.
To retire the legacy FoxPro based accounts and commissions system, Ephlux implemented a customized accounting solution within Oracle Service Cloud to calculate commissions for the 3rd party technicians and generate the right reports for Dalworth's internal accounting usage with QuickBook reconciliation.
The implementation gave Dalworth Clean the ability to digitally transform from manual, paper based business processes into a fully digital organization, bringing in real time visibility and actionable insights into all their operations.
An overview of the transformation that Ephlux helped Dalworth Clean create:
Functional Overview
Contact Orders
Online Orders
Online payment collection
Automatic Scheduling
Field Resource Application
Rescheduling, Cancellation, Re-servicing
Customized Job Cost Accounting
Call center integration
Reporting
Partner Portal
Capacity
Technical Overview
Oracle Service Cloud
Oracle Field Service
Custom .Net Add-ins to improve agent productivity
Custom CTI add-in for integration with softphones
Customized configure, price and quote solution for various services, integrated with Oracle Service and Field Service Cloud
Customer portal customization to facilitate as an external vendor portal to provide real-time commission tracking platform for individual vendor and Dalworth management
.Net MVC 4
REST APIs
iOS / Android / Windows Mobile, Tablet Interfaces, Web
Offline Capability
---
Interested In Learning More?
Get in touch and schedule an appointment today with one of our consultants: