Transform your service org into a connected customer experience provider!
Empower your service teams and field techs with tools and information that can help proactively resolve the customer's problem before they even feel the pain! …and then use this awesome customer experience result in hot up-sell and cross-sell opportunities.
By integrating IoT and Oracle Field Service Cloud, we have enhanced the customer experience that involves proactive intelligent field routing and reduction in field servicing cost while drastically increasing the up-sell and cross-sell potential.
Here's the WIN-WIN virtuous cycle you want to create with your customer.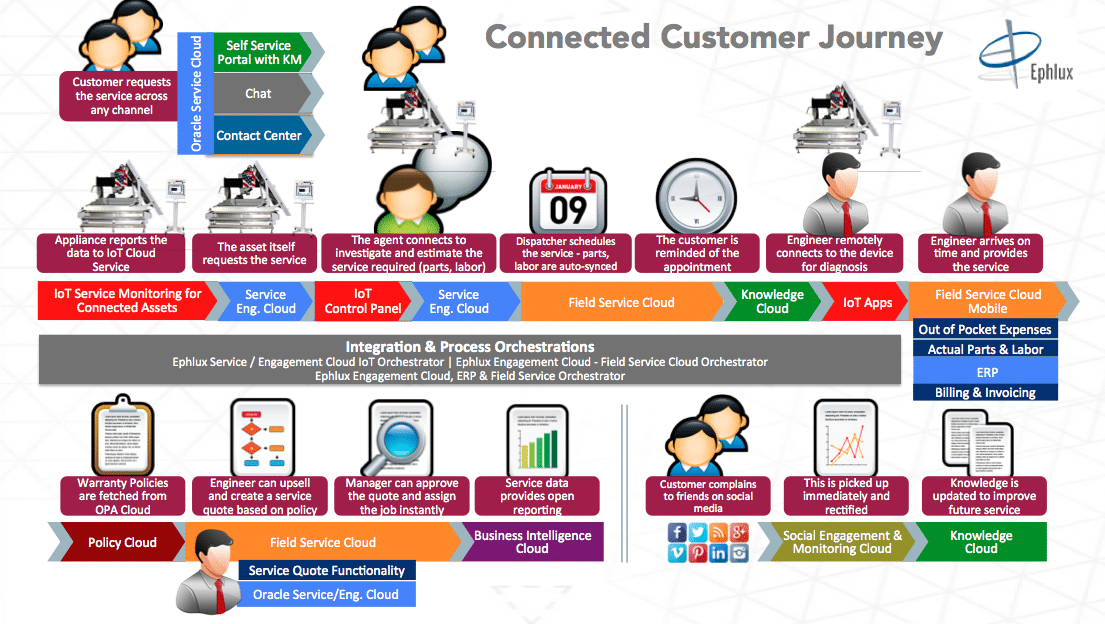 Join our CEO, Ali Nasim (Ephlux) and Regional Sales Director, Florian Desplat (Oracle) for this webinar to learn how you can transform your field force by integrating Oracle Field Service Cloud with IoT.

Webinar: Thursday – January 17, 2019 (11 am EST)
---
Get our recorded session:
---