November 25, 2009
Posted by:

admin

Categories:

Blog, Business Dynamics, Enterprise Agility, Human Resource Management, Requirement Analysis
Hiring the right person for the right job and at the right time is a challenging task since it requires thorough evaluation on the part of the interviewer(s) in order to be spot on while selecting the best candidate for the vacant position.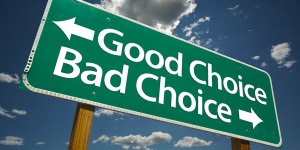 However, we often see firms making wrong selections, perhaps (at times) they put too much emphasis on evaluating applicant's personality and sometimes they are more concerned with the technical expertise. Ideally, it has to be a blend of both.
For this reason, firms can formulate an appropriate interview plan in which they can devise certain sets of questions, both technical and non technical and then put forward to the candidates appearing in the interview. This way, the interviewer can make note of the responses given against each question therefore this can facilitate them a great deal to evaluate the candidates on similar grounds.
Other essential characteristics that could be considered in this regard are; preparing the correct job description and job specification, doing necessary reference checks, evaluating candidates impartially, giving them reasonable time to express themselves.
Kindly share your opinions on what can be done to minimize the hiring mistakes usually made by firms in order to achieve better results without consuming a lot of precious time and resources?