December 18, 2010
Posted by:

admin

Categories:

Agile Project Management, Blog, Business Dynamics, Career Growth, Client Relations, Communication, Corporate Culture, Enterprise Agility, Entrepreneurship Profiles, Human Resource Management, Relationship management, World Economics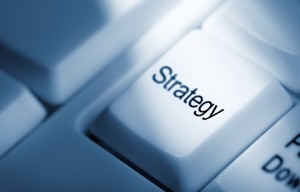 In the past, when businesses were experiencing shifts from the profit-seeking to the value-addition phase, CIOs were seen as followers as information technology was only acting as a supporting agent. Today, it is still working as a supporting agent, but the varying trends and coevolving of business and technology have changed the roles of CIOs from followers to technical leaders of their enterprises.
Their core job responsibilities included the defining and carpeting of the enterprise IT architecture and establishing its enterprise-wide technical standards. However, this frequently changing business environment requires them to literally justify their designations as being the Chief 'information' officers. Information regarding financial compatibility, customer assistance, advertising trends, supply chain management or the social media ought to be gathered, processes and mixed up with a main ingredient: Technology to create value for the business stakeholders.
Coming to the conclusion – CIOs are expected to join the executive team as a strategic partner to influence the company's overall vision of success. They along with maintaining the respect of the IT department also have to master the 'change agent' role in order to find new ways to facilitate emerging opportunities within an organization. To sum up, CIO is not always an all-technology role, but it is about thinking strategic and as a business leader role.
What do you think – how is the changing business environment facilitating a role-shift from the chief information to the chief impact officer? What changes might come in the future and how are the CIOs going to respond?