January 11, 2013
Posted by:

admin

Category:

Blog
Guardian on the Go, a mobile application launched in Las Vegas during CES 2013, gives people immediate access to a network of trusted contacts and professional services when they're confronted with an emergency situation.
The iPhone application, made by Proteg-Go, is designed to work in all crisis situations, natural disasters and medical emergencies included, and offers people a one-click way to get help faster than if they were to dial 9-1-1.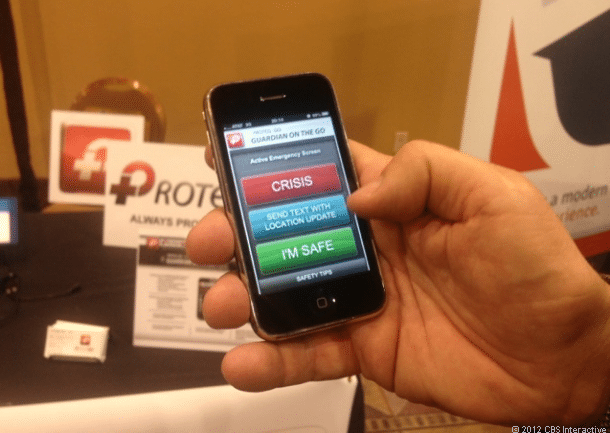 After first configuring their contact network, users simply click the red "Crisis" button to message friends via SMS. They can also opt to push an update out to their Facebook, Twitter, and LinkedIn networks in a more vocal cry for help. Simultaneously, Proteg-Go pings its own contact center with the same help message, which includes GPS locations, to ideally eliminate the need to make a phone call when time is of the essence. The help messages rebroadcast until the individual indicates that he or she is safe. The application also provides the user with safety tips for natural disasters.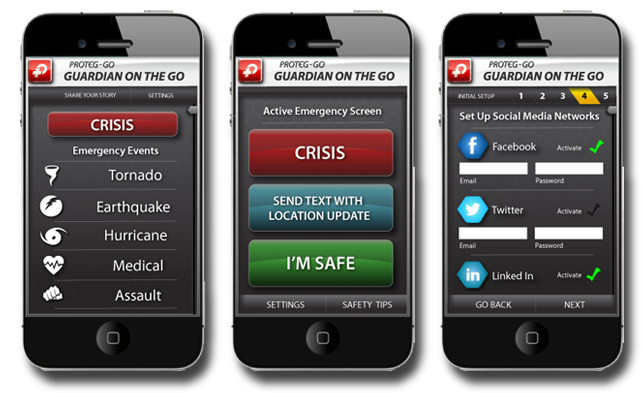 Guardian on the Go costs $1.99 per month. Protego-Go, a seed funded company, has promised an Android application later this month. BlackBerry and Windows Phone apps are scheduled for release later in the year.