November 6, 2018
Posted by:

admin

Categories:

IoT Success Stories, Success Stories, Uncategorized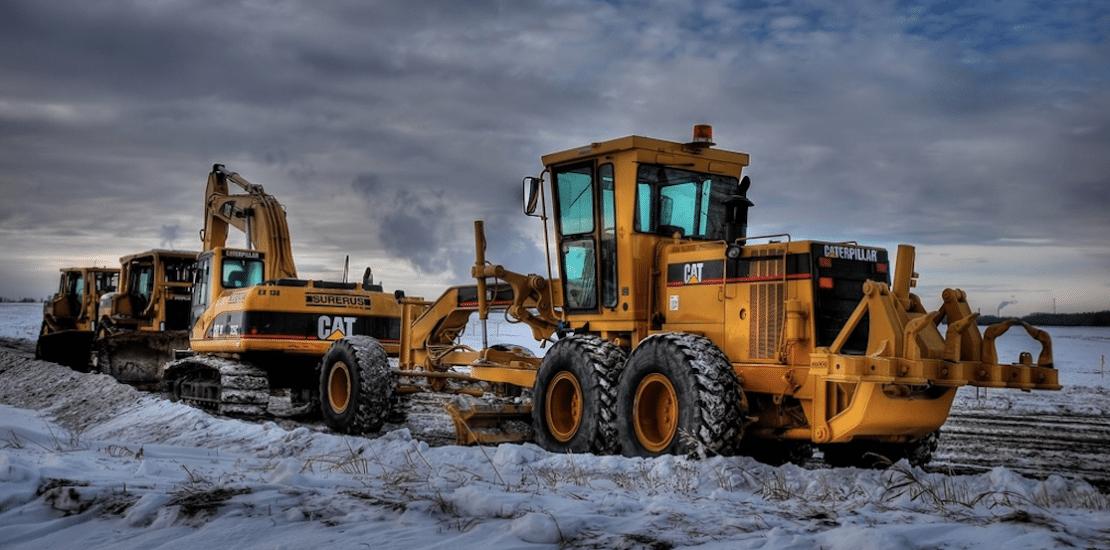 Improving Construction Companies Bottom Line by connecting Caterpillar Equipments to the ERP using IoT and Machine Learning
Construction industry with their asset intensive operation, requires a robust, future-proof asset monitoring and AI/Machine Learning solution that can help provide complete visibility, tracking and actionable predictive insights into all their assets utilization and health that can trigger proactive business processes in their ERP. Across the globe, construction companies have witnessed significant capital asset management requirements, as well as growing pressure on the bottom line which makes it increasingly important for the industry to optimize their asset utilization and efficiencies.
Ephlux has designed a robust solution with an integrated approach using Caterpillar Equipments sensors, Caterpillar VisionLink, Oracle IoT Asset Monitoring and industry-specific orchestrations by tying the equipment data with machine learning model and ultimately to JD Edwards for Job Cost Accounting and predictive maintenance using JD Edwards Capital Asset Management and Service Management modules.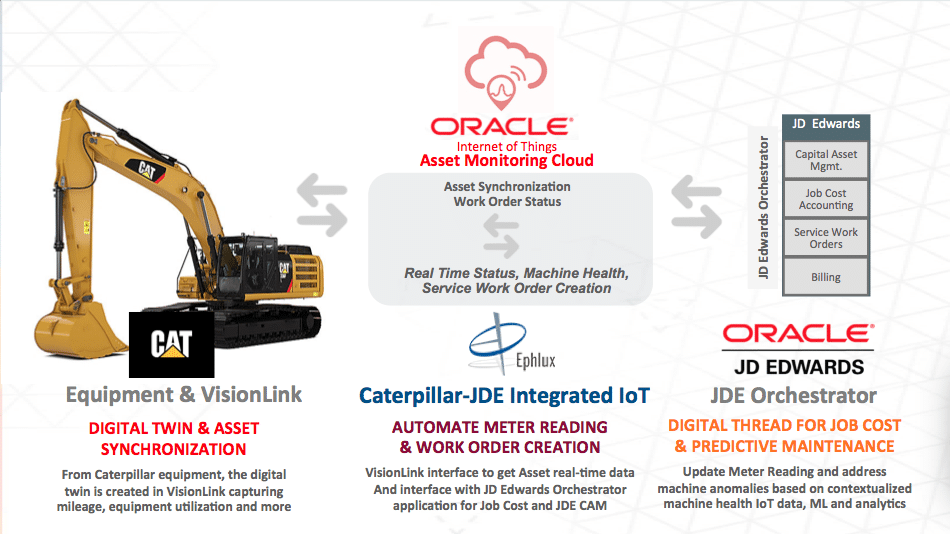 Ephlux Caterpillar – JDE Integrated IoT Solution
Using Caterpillar's VisionLink, Ephlux has built a solution to help Construction Companies monitor and track equipment run-time hours, fuel usage, location and more to not just gain actionable insights but to trigger key business processes in the ERP to take preemptive actions.
The end-to-end integrated solution uses industry standard AEMP protocol to ingest VisionLink data to do the following:
1) Digital Twinning and Job Cost:
Create digital twins of all the construction assets by ingesting the data from VisionLink into Oracle IoT Asset Monitoring and then update the Meter Readings against the Job Cost for cost accounting against the project the equipment is assigned to.
2) Predictive Actionable Insights:
Use Oracle IoT Asset Monitoring and its embedded Machine Learning Model based on ingested AEMP data from VisionLink to predict potential down-time of the Caterpillar equipment for predictive maintenance.
3) Digital Threads:
Create proactive Service Work Orders in conjunction with the maintenance policies defined in JD Edwards Capital Asset Management module.
Digital Twins using Caterpillar's VisionLink
The solution leverages VisionLink Caterpillar/Trimble and Oracle IoT Asset Monitoring application to create digital twins of all the assets deployed on the construction projects. Using the geo-fencing capabilities, the assets allocated to certain project sites are grouped against the specific projects (job costs). Mirroring the real-time location, fuel usage, mileage and other operational parameters, the digital twins created in VisionLink truly map the physical and operational state of the caterpillar equipments on the project site.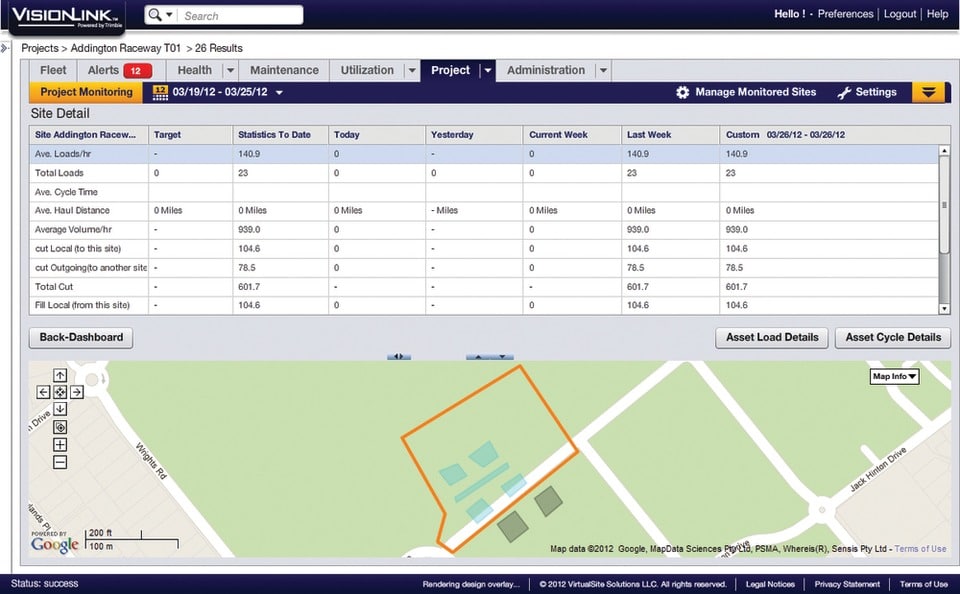 One of the leading construction contractors from Florida – has gone LIVE with with Ephlux Caterpillar/JDE IoT solution connecting their Caterpillar construction assets with JD Edwards for job cost accounting and predictive maintenance.
Unified Fleet – Dashboard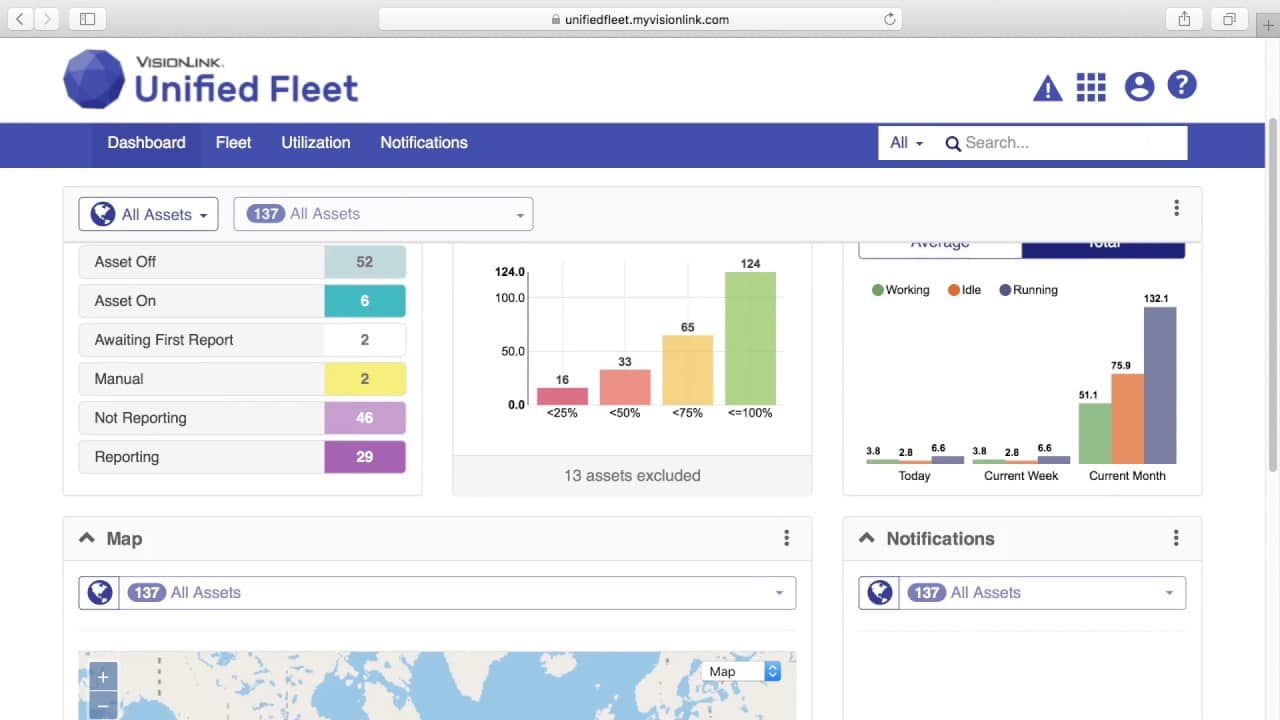 VisionLink – Key Performance Indicators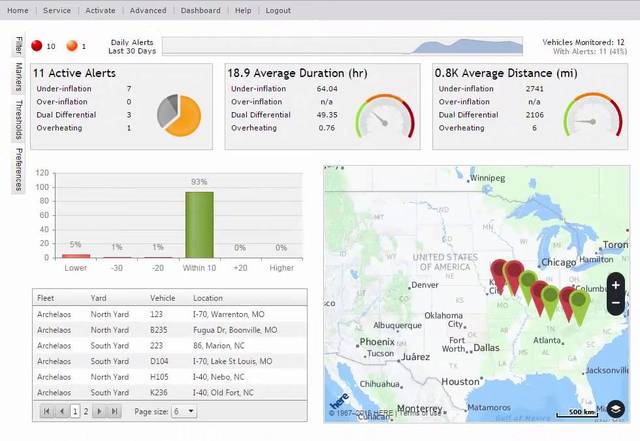 Machine Learning based on Asset Utilization and Asset Health
Ephlux has created a specialized Asset Monitoring Machine Learning Model based on extensive research of capital asset utilization and maintenance life-cycle curves embedded in Oracle IoT Asset Monitoring to predict the potential down-time of the industrial assets. The data from VisionLink in AEMP protocol is ingested in our Machine Learning Model which in turn uses Extreme Gradient Boosting (XG Boost) algorithms to predict the potential points of failures and provides specific actionable insights.
Oracle IoT AM Embedded Machine Learning Capabilities

Oracle IoT AM Embedded Machine Learning Capabilities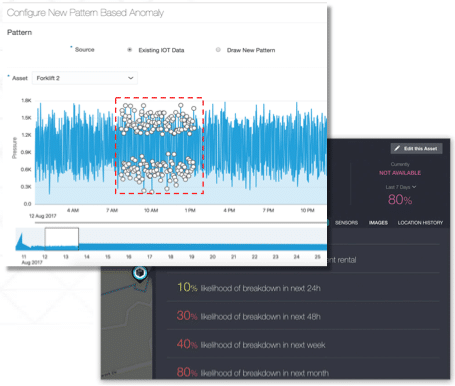 Digital Thread using JD Edwards Orchestrator
Once the Machine Learning Model determines the actionable insight, it triggers the JD Edwards Orchestration which behaves as a "digital thread" and in turn connects these insights to execute the key maintenance business processes as per the asset maintenance policies defined by JD Edwards Capital Asset Management module. Another orchestration (digital thread) uses the asset utilization to trigger the meter reading process which in turn provides contribution cost accounting against the job cost (project) in the Project Management module thus providing real-time insights into the profitability of the project against the projects, districts / branch plants.
JD Edwards Orchestrator Studio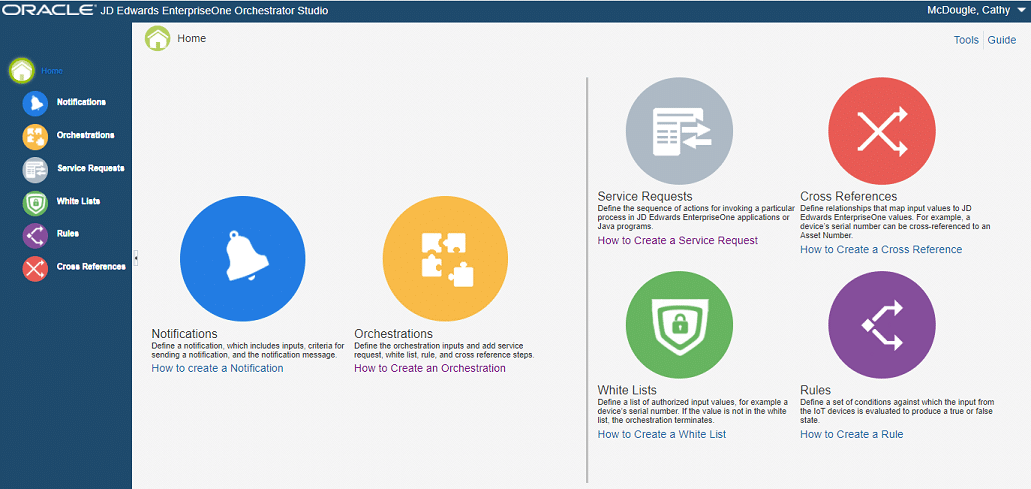 Sample Orchestration to trigger Service Work Order based on Condition Based Monitoring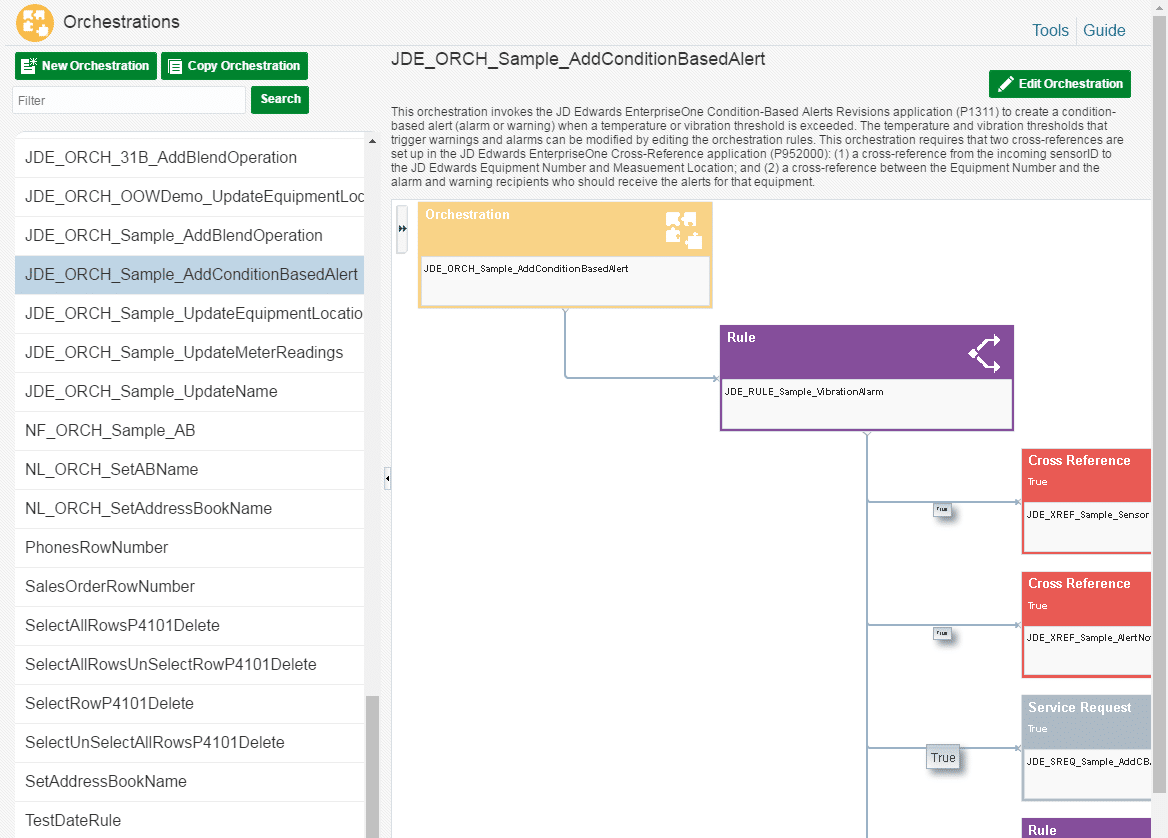 Specialized Hardware – Trimble SNM451 Connected Site Gateway
The solution utilizes Trimble's specialized, ruggedized hardware SNM451 Connected Site Gateway which provides the location, run time and utilization information needed to allocate and remotely monitor the productivity of  site trucks and haul vehicles. The data captured from this hardware helps create the digital twin in VisionLink as mentioned earlier.
Are You Interested In Learning More?
Get in touch and schedule an appointment today with one of our consultants: