August 13, 2008
Posted by:

admin

Categories:

Blog, Business Dynamics
Unlike the old saying goes "too many cooks spoil the broth", considering the current economic recession and market several cooks are needed to cater all the broth!!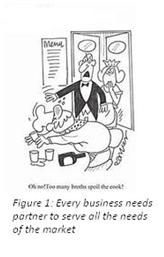 Every innovative and kinetic organization today needs to keep improving and extending its service boundaries and quality level. Of course with such competitive market out there no business can work through all these verticals simultaneously. The best approach for such scenario is to build up sensible alliances.
To ensure that your business survives in this era of highly unpredictable market trends and unstable economical conditions all around the globe; global partnership, alliances and co-sourcing is the key.
However, there are several considerations before attempting to build a successful business alliance. Some of those are as below:
o Identify your and your targeted partner's strengths and limits.
o Discuss and clarify the corporate goal of both the companies.
o Set out clearly the role of each partner, the expectation from each other and most importantly the plan how to execute the partnership efficiently.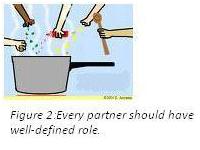 o Remember that this relation is not just to add a name to your partner list but a successful partnership is where everyone involved gets the benefit that one could not have achieved individually.
o Define, discuss and revise the targets of the venture.
o Seek and layout opportunities for shared-services, shared resources and other such "non-financial" benefits.
o Encourage your partners to coordinate with your other partner so as to keep and maintain a partner network. There are more benefits attached when a network is formed as everyone can see profits for their business and thus want to be an active participant of the network.
Partnerships can be the best step in improving your company's ROI. BY leveraging on each other's strengths, sharing service and resources and by co-sourcing projects the investment cost of project can be lowered as the investment burden is shared while the returns will be better as compared to the investment.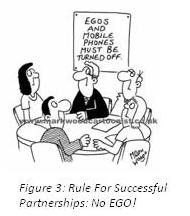 If you want to earn benefits for your company, plan a partnership model that yields benefits for your partner too because only those partnerships survive that are beneficial equally for everyone as no one has time to bring profits to your company unless its beneficial for them.
To capture all the potentials that your market has to offer for your business, without risking your investment in too many verticals, the most intelligent choice is to make sensible alliances with the aim to make them long-lasting and trustworthy.
I specially like a quote by Henry Ford for the benefits of working together "Coming together is a beginning. Keeping together is progress. Working together is success."