July 1, 2011
Posted by:

admin

Categories:

Blog, Uncategorized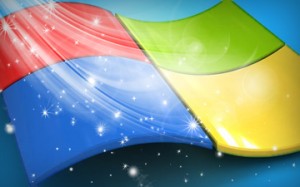 Just when you thought that Microsoft's big leaps of progress are over for this year after Skype Acquisition and a vibrant utilitarian solution of Windows 8 for its users, the computer giant takes one more step upward by getting Avenue App Store for Windows.
Launched by Woodland Hills based Nevolution, Avenue App Store is simply an easy to use, lightning-fast and instantaneously available solution for fully functional Windows Apps.
Nevolution's CEO Matthew Smith mentioned in his statement that there are many options available in the market for Windows PC users to download software but most of them focus on specific target user or contain unlicensed and unscreened software.
"Avenue is the first centralized marketplace for all kinds of Windows PC software that's safe and on par with the app stores that exist for Mac and mobile users." said CEO Matt Smith.
The app categories available at the moment in the store are for games, communication apps, reference tools, utilities, multimedia and entertainment apps, and more.
How Avenue works?
Well, just browse through to find the apps you like or want and just download them with a single click after adding them to your wishlist or shopping cart.
The most attractive factor in the Avenue App Store is the ease of shopping it provides for the user along with the option of downloading multiple apps at once within a matter of few clicks. Whether the apps belong to the same publisher or different publisher for each app you have in your cart, by clicking once you can download them all at the same time.
Plus, you can access your Avenue user account from any PC meaning you would find your apps ready to be downloaded and installed whenever you get on a new PC.
The only drawback in the store is the number of apps available is not too big but as Avenue would grow; this picture would immediately result in more and more apps coming on the platform.
Currently, all the apps Avenue is offering in the store are free, it is bound to generate good traffic and we would soon be able to see paid apps as its user friendliness and ease of shopping and downloading is the cutting edge this App store has for Windows users to stay intrigued about it.