January 6, 2010
Posted by:

admin

Categories:

Blog, Communication, Corporate Culture, Human Resource Management, Outsourcing & Agility, Relationship management
People are dissimilar in terms of their approach and behavior towards others. Sometimes, when interacting with others, people behave arrogantly, which is normally considered rude. Such issues can be attributed to one's upbringing, authority hogging, ostentation of wealth, status consciousness, psychiatric complexes, comparing oneself to others etc.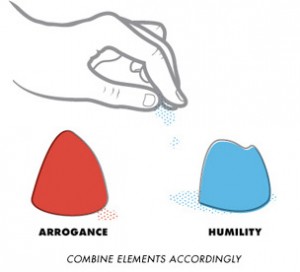 I think there's a fine line between confidence and arrogance because if the person is confident and he/she realizes that, then there's a possibility that lack of tolerance, discounting others' opinions and certain level of bias can develop in him/her. As a result, a balanced work relationship is hard to achieve. No matter how good they are with their work, people tend to avoid interacting with them unless necessary.
Perhaps, they have superiority complexes, or maybe they behave like this unknowingly. As far as the workplace is concerned, if somebody has an attitude problem and is not jelling in like other members, then it can create a lot of difficulties for coworkers. Consequently, it can also impede overall group performance.
Kindly share your opinion on this. Furthermore, I would welcome your personal experiences regarding the same. How you handle/tackle such behavior at your workplace or otherwise?