February 23, 2011
Posted by:

admin

Category:

Blog
Apple has already captured the new market segment of tablet PC's, almost single-handedly, 2011 is all about the struggle for market share in the Tablet PC. According to industry experts, Google Android 3.0 has a good chance to fight with market leader, Apple, and its iOS operating system to be incorporated.
This is the common ambiguity in the consumers of tablets that, is Apple iPad still the market's key driver or not in the world of tablets?
The new Android 3.0, which is marketed under the name "Honeycomb", will especially convince with its higher graphics performance and improved multi-touch functionality. It has also worked on the multi-tasking capability of the software, and improves the user-friendliness of the operating system.
Time will tell if Android will manage to surpass the sales of iPad.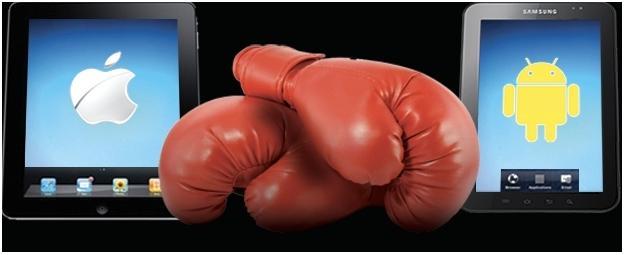 Statistically speaking Android devices have captured 22 percent of global tablet shipments in the three months to Dec. 31, up from 2.3 percent in the preceding quarter. The iPad accounted for 75 percent of shipments in the period, down from about 95 percent. Apple is facing intensive competition from Android Tablets made by Samsung Electronics Co., Motorola Mobility Holdings Inc.
Although Ipad has an artificial disadvantage over in this comparison, but Apple has planned to launch Ipad 2, in a month or so. Market will decide which one of them will win the race. It's quite obvious that Apple has to add some exclusive features to remain the key market driver in the world of tablets.
Please share your views.