June 18, 2012
Posted by:

admin

Categories:

Blog, Uncategorized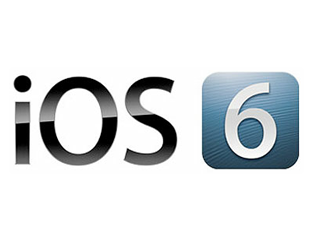 This week Apple's WWDC (WorldWide Developers Conference) was held in San Francisco. Among all the announcements, Mountain OSX and Macbook pro were the one's that caused the most excitement.
The announcement that attracts me, being a core iOS developer, is the release of iOS6 this fall.
iOS6 Beta is available to developers after WWDC but its release to common users is due later this year.
There are few interesting features, which iOS6 introduces.
Guided Access
Guided access will allow parents, family or device owners to lock down certain parts of OS, based on what is being used or needed. Locking certain parts of UI would definitely make it a simpler device for kids which would ensure that they use the device in a controlled manner.
One example could be that you can disable the next/previous buttons of your photo gallery to restrict anyone else to navigate through your pictures. Guest users can only access the photos you want them to see.
Facebook Integration
When Apple released iOS5 last year, there were rumors that Apple initially tried to integrate Facebook with iOS5. The agreement failed and Apple went with Twitter Integration. But now, it's been confirmed that iOS6 has built in support for Facebook. You can directly share your photos, your locations etc. to Facebook as an update without jumping into a separate app.
Siri
Apple Released Siri last year but it was in its beta stage. With iOS6, Siri is coming out of beta. Now you can ask Siri to tweet on your behalf, open/close any apps for you, as well as share an update on Facebook etc. Moreover, the WWDC attendants revealed that now you can ask Siri beyond the context of your iDevice. For e.g. you can ask for a restaurant in your locality, latest MLS scores and movie reviews etc. For these features, Apple has contracted with companies like Yelp and Rotten Tomatoes.
Another important Siri update is that it's going global. Now, Siri supports many international languages like Italian, Korean etc. For developers, Apple is also going to expose Siri SDK for third party applications so we can integrate Siri with our iOS applications as well.
FaceTime
FaceTime is one of the best Voice call feature available in today's mobile devices. The bad part was that the FaceTime was only available on Wifi and in order to use it over cellular network, you had to jailbreak. With iOS6, FaceTime can now be used over your cellular networks.
Photo Stream Sharing
Now you can share your photos to your friends having iDevices right from your device. You don't need any medium like Facebook or Picasa to share your photos. Simply upload your desired photos on a new cloud instance and share with whoever you want to share with. Your friends can view and comment on them. This would really boost the social networking aspect of iDevices.
Passbook
Reports also suggest that Apple is going to introduce the concept of Passbook in their next iOS release. Passbook acts like a virtual wallet, containing most of your cards including gift cards, airplane tickets, boarding passes, movie passes, restaurant deal cards etc. in one central location.
You just need to have a scan-able code attached with each card and you can use it at every supported location. It's also been said that Starbucks is the first franchise that made a deal with Apple for this feature.
Apple Maps
Apple has decided to narrow down their dependency on Google by eliminating built in Google maps app. Apple is going to release their own 3D Maps with turn by turn navigation. Sources said that Apple has already acquired 3D mapping giants like C3 and Poly9 to boost their in-house maps. Reports also suggest that Apple is going to join hands with famous iOS and Android Navigation app Waze.
Waze allows users to interact with other Waze users in real time (Mostly Car drivers). For example, if a driver spots any traffic jams, accidents on any route during the way, he can post it on Waze and other Waze users can be notified of the event spotted by the driver and take appropriate measures.
Apple is planning to implement similar functionality for their iDevices owners with 3D Maps. Siri could be the potential option for narration in navigation. The drawback of the removal of Google map could be its global aspect. Apple 3D maps would surely provide greater level of detail than the current maps but it seems that it'd be limited to few regions and won't cover the major part of globe as Google does.