The recent crisis based increase of demand for digital technologies. Such as IoT, AI and Machine Learning, have all brought us many opportunities along with their own challenges. Digitization allows organizations to seamlessly collect data about their processes. But in order to have an effectively built data-driven business, you'll need to be able to manage and analyze the massive amounts of information being generated by your operational processes.
Which is why with a cloud based solution, like Microsoft Dynamics 365, this becomes a lot easier. In fact, we have identified the five ways that Microsoft Dynamics 365 will boost your organization's digital transformation.
1. Easy access to your business processes
Microsoft Dynamics 365 gives you an easy and seamless access to your business process. Just by the means of a simple web browser, you can easily use Microsoft Dynamics 365 anywhere you have access to an internet connection. It runs on any device (PC, tablet or phone) and on any platform (Windows, Mac, etc.).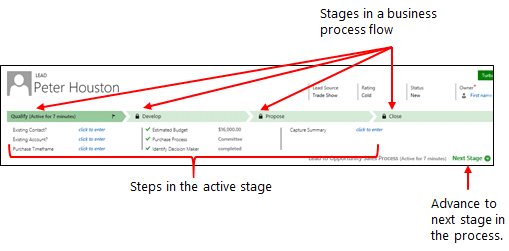 2. More possibilities, less IT
Microsoft Dynamics 365 in the cloud will no longer require your IT staff to have to maintain on-premise servers and systems. Instead, Microsoft will take responsibility for monitoring and updating the underlying platform and the application itself.

Organizations that still opt for an on-prem solution, such as a server-based system, run the risk of needing to increase the amount of its server capacity and computing power. Applications such as AI and IoT require more IT power and tomorrow's technology solutions will only be more demanding on your IT infrastructure. This being the reason why for small and midsized companies, cloud computing is a must.
3. Get ready to take on the future
Technological changes are taking place faster than before. Through a cloud-based solution like Microsoft Dynamics 365, you can easily stay up to date with the latest trends. Microsoft offers a cost-effective platform update every three months, along with application updates every six months – this eliminates the need for costly, and disruptive major version upgrades down the line every few years.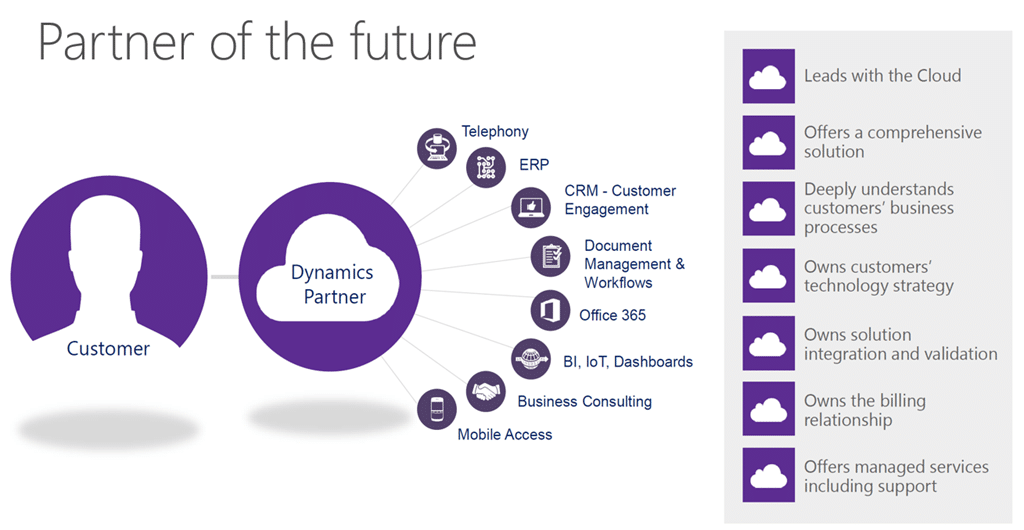 4. Make better and faster decisions
More insights into your business operations and customer needs will allow your organization to make better decisions. Through a cloud-based solution like Microsoft Dynamics 365, you'll be able to easily access all that data that is collected from the factory floor to the customer call center much faster, and use it to improve your operations.
Microsoft Dynamics 365 includes a real-time Business Intelligence (BI) solution that provides up-to-the-minute information around how your business is performing. Making use of Power BI's dashboards and visualizations, will allow you to gain a greater insight into your business operations, and concentrate on the areas that need to be optimized. These insights in your operations will also allow you to streamline your production process, and give you the head start in getting your products in the market faster than your competitors.
5. Improve your customer experience (CX)
Microsoft Dynamics 365 allows all your business and customer data to be integrated into a single system. This allows your customer services department to easily find the right information and respond back to queries regarding order status and delivery. Through which, Dynamics 365, allows you to improve on your overall customer experience.
You're also given the collected data and information in your BI dashboards to allow you to engage customers across the product lifecycle, to sell value added services, and even predict on what future needs may be, all based on previously made purchases and activity.
---
Find out how Microsoft Dynamics 365 can accelerate results across your business—from employees and customers to products and operations.
Get in touch and schedule an appointment today with one of our consultants: