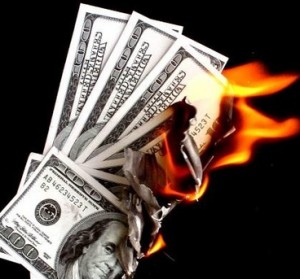 "We make solutions that help you achieve 200% productivity, and reduce your HR costs by 37%!".
This is not the first time you've read a line like this. And you can tell that its a standard IT firm pitch, because it doesn't say:
"But implementing such a solution is gonna cost you three times what your HR did, and it will take at least 6 months to get an alpha version, after which you'll be finding bugs in it for the rest of your life. But hey – our contract is only 9 months,so we go scott-free afterwards!-business automated!"
How many times does this story need to repeat itself before someone can figure it out. Most business failures today are attributed to poor workflow management, exorbitant payrolls, AND plain DUMB solutions that further complicate the business process instead of automating it. The best part – you pay for it to happen, because 'the tech guy knows best' :S.
Lets face it, no one knows your business better than you do, not even Mr. IT himself,  with a million 'technical' abbreviations appended to his name. So why leave him in-charge. Why do people silently put up with IT bloopers of this sort? What, according to you, are the 'best practices' that can help avoid such situations?
The most common resultant of such situations is that small/medium business entrepreneurs avoid IT altogether, owing to the negative (but true) perception of 'high-tech hole in my pocket' associated with it. How do you feel entrepreneurs can best-gauge exactly how much time/effort/cash they should spend at automating their business process.
Most importantly, how would you scale your ROI on your IT spending (if you do, at all) – or do we simply consider it an inescapable expense (or a bad decision)and 'move on'?
Looking forward to constructive feedback. Feel free to share experiences.
z